Freddie Gershon: There is No Theatre Without the Writers -- Part Two
Freddie Gershon: There is No Theatre Without the Writers -- Part Two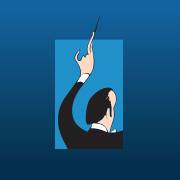 The following is an excerpt from MTI Chairman and CEO Freddie Gershon in response to an article published June 12th, 2015 on
The Huffington Post
:
On Friday, June 12th, I posted a piece in the Huffington Post titled, "There Is No Theatre Without Writers".
I received a lot of positive letters, comments, phone calls and emails and I found it all gratifying. I also received several which indicated that they were somewhat baffled by why, if I thought CBS has done a great thing by keeping the Tony broadcast going annually (and I do) and why, if I think that the CBS viewership who loves musical theatre is, in particular, well-served to see what's happening on Broadway, that the single complaint I had, was: the excising of the winning authors from the telecast in some way "tainted" the Tony Awards show.
Well, as I indicated on June 12th, it was a good old-fashioned, lavish, glamorous variety show and highly entertaining to many people.
However, I also indicated that the composers and lyricists of Grammy songs who win a Grammy and those who write the winning screenplays for Oscar-winning motion pictures are treated with a greater level of respect and appreciation in their televised awards ceremonies.
We must recognize these people. Not only do we recognize authors but there is a tradition in television identified many years ago by the founder of CBS, Bill Paley, when he initiated the Young People's Concerts with Leonard Bernstein which defined CBS as the leader of a network's responsibility to the American public's American culture. He was also recognizing the Federal Communication Commission rules and the Federal statute underlying television and its broadcast which is that the public owns the airwaves.
Read the full article on The Huffington Post.
Read the original article from June 12, 2015 on The Huffington Post.