License The Toxic Avenger Today!
License The Toxic Avenger Today!
New Jersey's first Superhero takes the stage in this monster of a comedy based on the classic cult film.
The Toxic Avenger
, winner of the Outer Critics Circle Award for Best Off-Broadway Musical, is a charming love story and laugh-out-loud musical that has it all -- an unlikely hero, his beautiful girlfriend, a corrupt New Jersey mayor and two guys who play... well, everyone else ... bullies, mobsters, old ladies, and stiletto-wearing back-up singers. With book and lyrics by Joe DiPietro and music and lyrics by David Bryan, the show also features the most memorable and unbelievable duet you'll ever see on any stage.
Melvin Ferd the Third wants to clean up Tromaville, the most polluted town in New Jersey (just off Exit 13B on the Turnpike). Foiled by the mayor's bullies, Melvin is dumped into a vat of radioactive toxic waste, only to reemerge as
The Toxic Avenger
, New Jersey's first superhero. Affectionately known as Toxie, our new hero is a seven-foot mutant freak with superhuman strength and a heart as big as Newark. He's out to save New Jersey, end global warming, and woo the blind librarian in town.
It's a toxic love story with an environmental twist!
The Toxic Avenger
will leave audiences laughing in the aisles as it rocks the house. Featuring a wailin' rock score by David Bryan, this comical musical has something for everyone to enjoy.
*Some international restrictions may apply.
Watch Exclusive Performance and Back Stage Videos
Continue exploring
The Toxic Avenger
with our Video Collection featuring clips of the show and in-depth interviews with the OriginalBroadway Cast.  
Order Your Free Perusal Copy of the Script Today!
For a limited time only, you can read a free perusal copy of the libretto for
The Toxic Avenger
.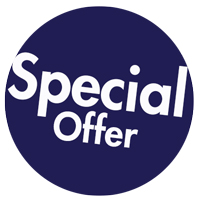 Log in to your My MTI account and select the show from the drop-down menu (it will appear free of charge), or call your licensing agent to order an electronic version or hard copy today!
Offer valid through 8/6/2015. All perusal librettos must be returned to MTI and shipping costs are the responsibility of the customer.