New to A Cappella? Deke Sharon's Expert Insight on In Transit
New to A Cappella? Deke Sharon's Expert Insight on In Transit
Don't let the lack of instruments intimidate you. All you need are strong singers to do In Transit, now available for licensing!
But if you need some convincing, a cappella expert and trailblazer Deke Sharon has words of encouragement for you or any directors eyeing the show.
"First of all, I'd assure them it's not as difficult as they may imagine," says Sharon. "Yes, it's not simple, and you need singers who can hold their vocal part… The parts are designed to be melodic and sing-able, so if they learn their part as if it's a melodic line, they'll be able to lock in with the others."
Deke Sharon is called "the Father of Contemporary A Cappella" - and with good reason. Having worked as a music director and vocal producer on all three Pitch Perfect movies and produced the televised a cappella competition "The Sing-Off", Sharon knows plenty about the genre. To top all that off, he's written 5 books on the subject.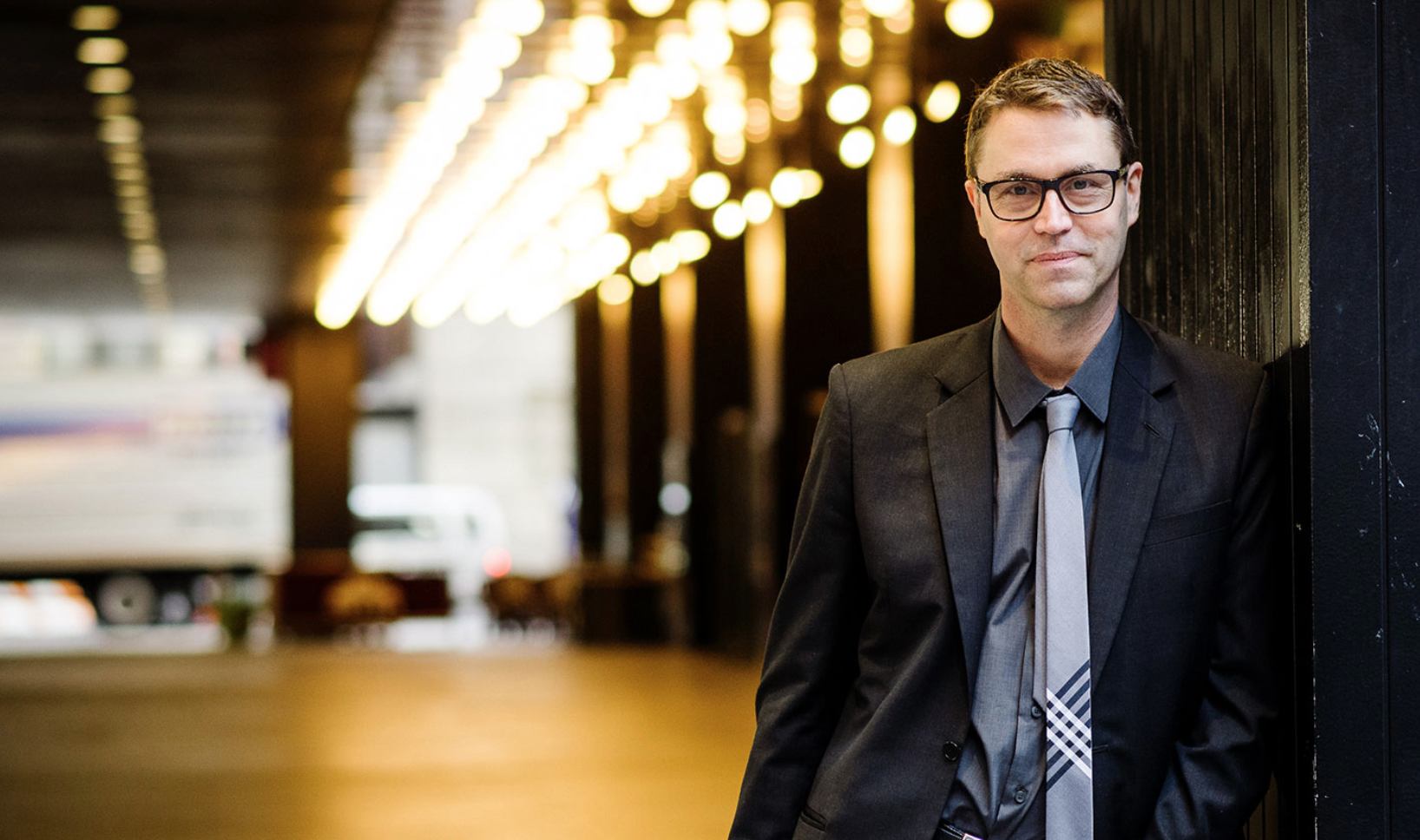 Deke Sharon, photo © Nina Westervelt
Sharon is also very familiar with In Transit. When the show was preparing to transition from Off-Broadway to Broadway, the authors approached Sharon to rearrange songs and expand them to include more vocal parts.
"In Transit is a beautiful show about a time in people's lives when they're pursuing their dreams, but haven't achieved them yet," notes Sharon. "It's about relationships, and love, and doubt, and the complicated interconnectedness that pushes and pulls us each day."
For him, a cappella is not just the musical style of the show. It is "a powerful metaphor for the ways in which we need each other."
"The characters' lives intertwine like vocal lines, creating a snapshot of modern life, with each person's perspective and voice adding another beautiful layer," explains Sharon.
From a non-musical perspective, Sharon has advice for future In Transit actors: treat your characters as more than caricatures.
"We have too much art and too much history that tries to present people as either all-good or all-bad, but that's just not the way our lives work," elaborates Sharon. "Understand the story and character, and portray them with the complicated humanity with which we all live our day-to-day lives."
For any musical directors still wary of tackling a cappella, rest assured that MTI's top-notch resources will be there to help.
"We have not only the sheet music but parts to learn from, and of course a recording of the entire show, so there are good materials to get your singers across the line," adds Sharon. "When they do nail their parts, it's a feeling like none other, and the show will be one they and the audience will remember for their entire lives."
Another useful tool is Deke Sharon's book of warm-ups, "A Cappella Warm-Ups: for Pop and Jazz Choirs" . And of course, Sharon recommends his favorite warm-up, vocal improvisation - "no rules, no sheet music, just people raising their voices together in harmony."
It's the togetherness at the center of In Transit that Sharon finds embodied in a particular moment in "Not There Yet (Reprise)", when the characters are crossing the stage.
"It's the show's shortest musical moment, yet it sums up the challenge presented by modern achievement-oriented life," says Sharon. "That we associate success and completion with happiness, when in fact most of our life is spent on the path, not wearing medals and sipping champagne at the goal. We see ourselves inside this moment as well… it's beautiful and very deftly begins to reveal the show's central message."
Learn more about In Transit and license it today!
Follow the fun @mtishows on Instagram, Facebook, and Twitter.