Non-Profit Spotlight: Playwrights Horizons
Non-Profit Spotlight: Playwrights Horizons
This is the second in our Non-Profit Spotlight Series. The first, on Lincoln Center Theater, can be found here.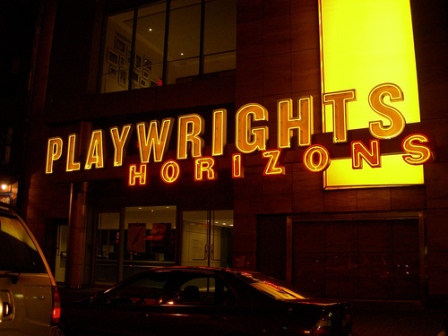 photo from Broadwayworld.com
For a lot of people, 42nd St has become synonymous with the glitz and glamour of classic Broadway, complete with big sets, big production numbers, and big money.  But walk a few blocks west, and you'll find a major player in the non-profit theatre world:
Playwrights Horizons
.  A self-proclaimed "writer's theater dedicated to the support and development of contemporary American playwrights, composers and lyricists, and to the production of their new work," Playwrights Horizons has consistently produced inventive and exciting works as the theatre "encourage[s] the new work of veteran writers while nurturing an emerging generation of theater artists."  Since its founding in 1971, Playwrights has had a strong commitment to the development process, providing numerous readings, workshops, and commissions.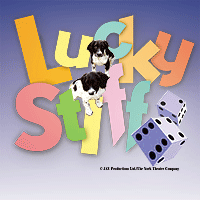 Playwrights Horizons has been instrumental in developing a number of MTI shows.  As with
Lincoln Center Theater
,
Lynn Ahrens
and
Stephen Flaherty
have established a relationship with Playwrights.  The theatre produced their first show, the hilarious farce
LUCKY STIFF
, adapted from the novel
THE MAN WHO BROKE THE BANK AT MONTE CARLO
. When quiet English shoe salesman Harry Witherspoon discovers his uncle has directed him to take his body to Monte Carlo - treating the body as a live person - Harry is less than thrilled.  But the lure of inheriting six million dollars if nobody suspects his uncle is actually dead proves too great, causing Harry to embark on an adventure that quickly spins out of Harry's control and forces him to act increasingly out of character...which Harry finds not as unpleasant as he expected.
To license
LUCKY STIFF
, visit its
MTI show page
. Discuss
LUCKY STIFF
on its
MTI ShowSpace page
.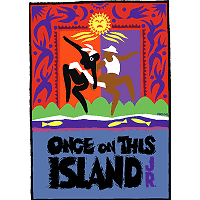 ONCE ON THIS ISLAND
premiered at Playwrights Horizons before moving to Broadway the following fall.  Based on the Rosa Guy novel
MY LOVE, MY LOVE
by Rosa Guy,
ONCE ON THIS ISLAND
is the story of Ti Moune, a peasant girl in love with Daniel, a member of the island's wealthy upper class.  While saving Daniel from a car accident, Ti Moune falls in love with him.  Unknown to either of them, however, Ti Moune is the key player in a bet between two of the island's deities over whether love is stronger than death.  Ti Moune must prove that her love for Daniel transcends class barriers, prejudice, and of course, death.
To license
ONCE ON THIS ISLAND
, visit its
MTI show page
. Check out production photos, video interviews, and more on
ONCE ON THIS ISLAND
's
MTI ShowSpace page
.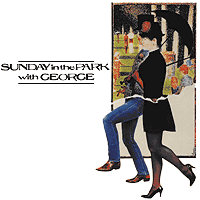 Stephen Sondheim
has also seen two of his shows at Playwrights Horizons. 
SUNDAY IN THE PARK WITH GEORGE
didn't yet have a second act when it opened at Playwrights, and
Sondheim
and bookwriter
James Lapine
kept rewriting up until the end of its run.  After moving to Broadway in the spring of 1984,
SUNDAY IN THE PARK WITH GEORGE
was nominated for ten Tony Awards and won two - in addition to becoming one of eight musicals to win the Pulitzer Prize. 
SUNDAY IN THE PARK WITH GEORGE
is a look at the imagined life of pointillist painter Georges Seurat as he realizes his inability to connect to the world around him independent of his art.  100 years later, his great-grandson learns to trust his artistic ability without getting bogged down in the logistics of being an artist in 1980s America.
To license
SUNDAY IN THE PARK WITH GEORGE
, visit its
MTI show page
. Discuss the show and view original production photos on its
MTI ShowSpace page
.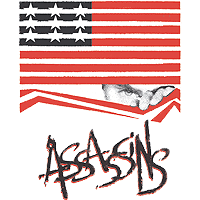 Written with bookwriter
John Weidman
,
ASSASSINS
played Playwrights Horizons before moving to London, and eventually Broadway over a decade later.  This bold, surreal show examines the lives, thoughts, and motivations of those who have tried, successfully or otherwise, to assassinate U.S. presidents.  John Wilkes Booth, Leon Czolgosz, Lynnette "Squeaky Fromme," and Lee Harvey Oswald are a few of the assassins (and would-be assassins) who, feeling cheated of their American Dream, take matters into their own hands.
To license
ASSASSINS
, visit its
MTI show page
. View production photos and discuss
ASSASSINS
on its
MTI ShowSpace page
.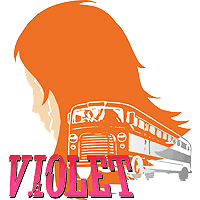 Jeanine Tesori
(
CAROLINE OR CHANGE
,
THOROUGHLY MODERN MILLIE
) and
Brian Crawley
's musical
VIOLET
debuted at Playwrights Horizons, as well.  Taking place in the deep South during the Civil Rights Movement,
VIOLET
is a young women's quest for a TV evangelist to heal the disfiguring scar she's had on her face since childhood.  Her encounter with two soldiers - one black, one white - teaches her that there's more than one way to heal.
To license
VIOLET
, visit its
MTI show page
. Discuss
VIOLET
on its
MTI ShowSpace page
.
Currently at Playwrights Horizons is the new musical
BURNT PART BOYS
, set in 1962 West Virginia.   Visit the theatre's 
website
for more information about the show and about the brave and challenging work Playwrights Horizons has done over the past few decades.
The next installment focuses on three leading off-Broadway non-profits:
The Public Theater
,
Second Stage Theatre
, and
New York Theatre Workshop.