Pieces of a Puzzle: The Shows of Putting It Together
Pieces of a Puzzle: The Shows of Putting It Together
20 years ago today, Putting It Together opened on Broadway. The Sondheim-studded revue gave audiences the pleasure of seeing performances of songs from across the game-changing composer's repertoire together in one show. It is the perfect show for the musical theatre fan who could never pick just one Sondheim show as their favorite.
With a top-notch cast featuring comedy legend Carol Burnett and Tony-winner George Hearn (who replaced Len Cariou in the original Broadway production of Sweeney Todd), Putting It Together ran at the Ethel Barrymore Theatre for 101 performances.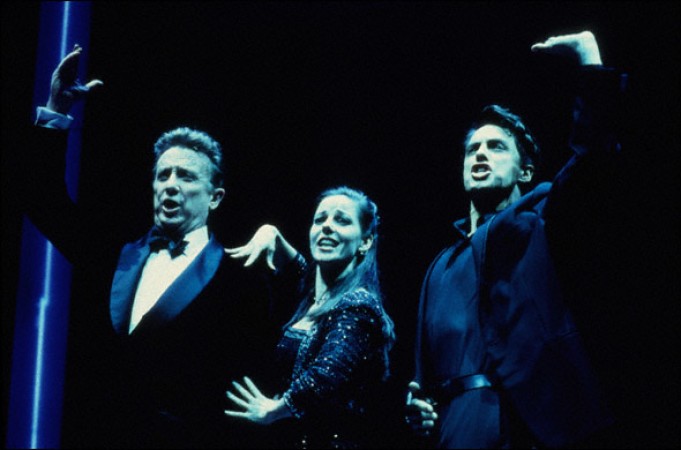 George Hearn, Ruthie Henshall, and John Barrowman in Putting It Together (Michael Le Poer Trench)
The songs of Stephen Sondheim carry us through a cocktail party, where spirits are running both high and low. As the evening progresses, the party becomes a playground for desire, spite, and memories. 
Do you know all the songs in Putting It Together? Get to know the shows they came from!
The shows behind Putting It Together

Company
Featuring a brilliantly brisk and energetic score, Company is largely regarded as a trailblazer of the dark-comedy, modern-musical genre and the winner of seven Tony Awards, including Best Musical, Best Score, Best Lyrics and Best Book. It will return to Broadway in March 2020 after a critically acclaimed, Olivier-winning run on the West End.
Beginning on the night of his 35th birthday, confirmed bachelor Robert is forced to question his adamant retention of bachelorhood during a hilarious array of interactions. The strength of Company lies in its vivid yet real characters, meaning impressive technical aspects aren't necessary to convey the story. Every audience member will see reflections of themselves in at least one of the characters onstage.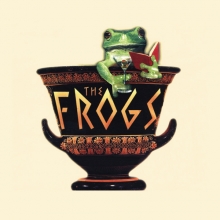 The Frogs
Loosely based on a comedy written in 405 B.C. by Aristophanes, The Frogs playfully explores the great challenges of human existence: confronting our fears, understanding life and death and challenging the distractions that can prevent us from achieving our goals.
This boisterously hilarious, yet poignant, musical follows Dionysos, Greek god of wine and drama, and his slave, Xanthias, on a journey to Hades to collect renowned critic and playwright, George Bernard Shaw, so that he may enlighten the easily misled and coerced masses of Earth.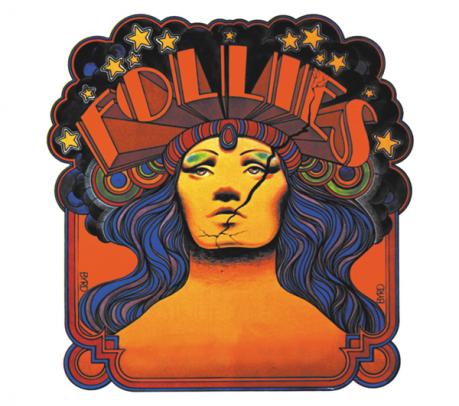 Follies
Surreal, sophisticated, compelling, heart wrenching and epic in scope, Follies uses musical theatre as a metaphor for the collapse of American innocence and naïveté in the post-Kennedy years. Amid the reminiscing, two middle-aged couples confront some unpleasant truths about their past and present, coming face-to-face with the future.
Follies is a true showcase for powerful dramatic actors with plenty of opportunities for seasoned, older performers. Spectacular and grand in scale, Follies has also proven ideal for concert presentation and features many of Stephen Sondheim's best-known songs.

A Funny Thing Happened on the Way to the Forum
"Something for everyone, a comedy tonight!" A Funny Thing Happened on the Way to the Forum is a nonstop laughfest in which Pseudolus, a crafty slave, struggles to win the hand of a beautiful, but slow-witted, courtesan named Philia for his young master, Hero, in exchange for freedom. The plot twists and turns with cases of mistaken identity, slamming doors and a showgirl or two.
This unforgettable, hysterical musical allows a terrific ensemble of comedic actors to shine.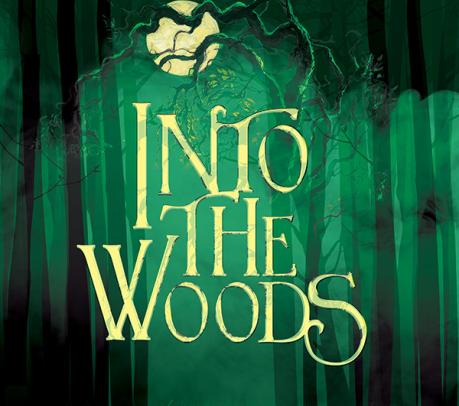 Into The Woods
Stephen Sondheim and James Lapines's beloved musical takes our favorite fairytales, puts them in a blender, and serves it to the audience with wit, humor, and poignancy.
From Little Red to Rapunzel, Into the Woods has been delighting audiences since it opened on Broadway in 1987. Considered a contemporary-classic, this timeless show boasts a large ensemble cast with multiple featured roles and a script and score so packed with action, the audience will want to return to the woods again and again.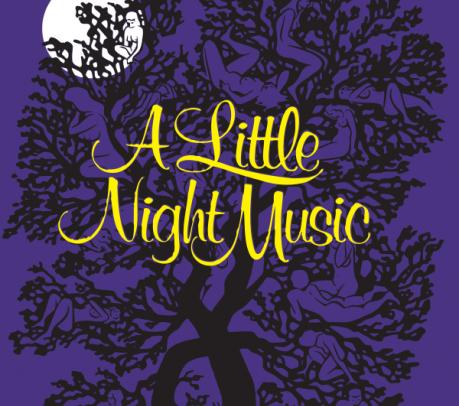 A Little Night Music
Sondheim creates a stunning tour de force when he takes Ingmar Bergman's comedy of manners, Smiles of a Summer Night, and turns it into A Little Night Music, a musical of masterful execution and elegance. Winner of four Tony Awards, this is a musical work that has forever entranced the world of theatre.
Set in 1900 Sweden, A Little Night Music explores the tangled web of affairs centered around actress, Desirée Armfeldt, and the men who love her. When she rekindles an old love affair, it sparks a chain reaction that affects the desires of Desirée and the people in her life.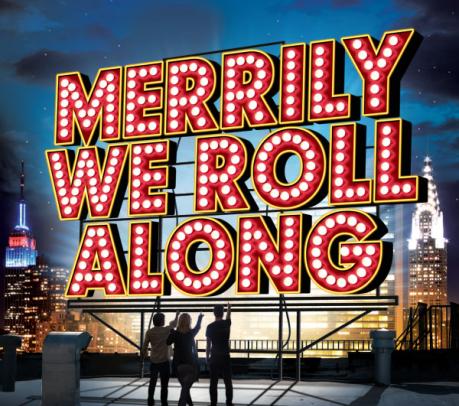 Merrily We Roll Along
In Merrily We Roll Along, Company authors George Furth and Stephen Sondheim reunite to turn the traditional showbiz musical on its head in this thrilling and compelling Broadway fable about friendship, compromise and the high price of success.
Merrily We Roll Along is a modest-sized show that crackles with the wit, humor and intensity that embody the spirit of New York City. With a brilliant "Broadway-style" score and that deep insight one expects from any Sondheim endeavor, it is a spirited and moving cautionary tale for anyone who has ever pursued a dream.

Sunday in the Park with George
One of the most acclaimed musicals of our time, this moving study of the enigmatic painter, Georges Seurat, won a Pulitzer Prize and was nominated for an astounding ten Tony Awards, including Best Musical.
An ensemble of strong singing actors performs this challenging and heartbreaking work about our need to connect to the past, present and future. Sunday in the Park with George features two coveted starring roles made famous by the Broadway performances of Mandy Patinkin and Bernadette Peters. The show may be staged simply, as in its original workshop production, or with the grandeur of Seurat's masterpiece.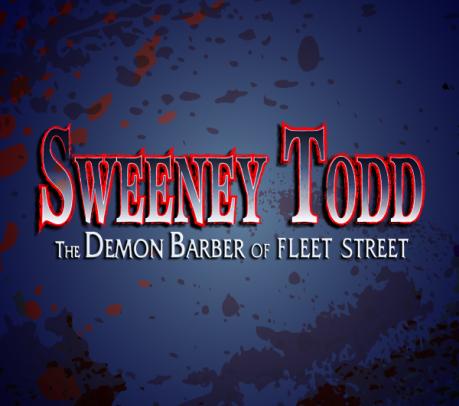 Sweeney Todd
Attend the infamous tale of Sweeney Todd, an unjustly exiled barber who returns to nineteenth century London, seeking vengeance against the lecherous judge who framed him. With the help of Mrs. Lovett, a struggling pie shop owner, Sweeney's quest for revenge takes a bloodthirsty, murderous turn with harrowing consequences.
Sweeney Todd has become a bloody, worldwide success since being awarded eight Tony's, (including Best Musical), for its Broadway premiere. Stephen Sondheim's and Hugh Wheeler's (A Little Night Music, Pacific Overtures) tasty, thrilling, theatrical treat has simultaneously shocked, awed and delighted audiences across the world.
Follow the fun @mtishows on Instagram, Facebook, and Twitter.