The Stories Behind MTI's 2012 New Releases
The Stories Behind MTI's 2012 New Releases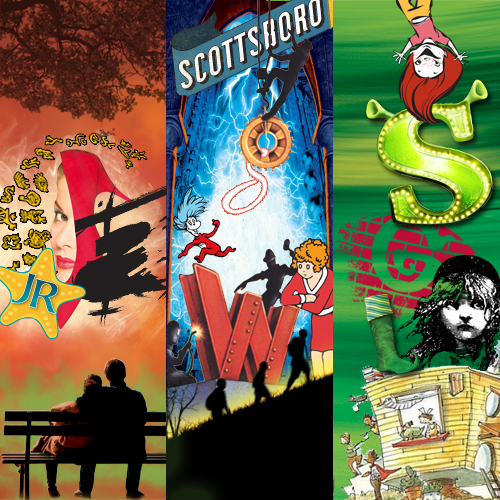 The Stories Behind MTI's 2012 New Releases
MISS SAIGON (SCHOOL EDITION), the LITTLE MERMAID (JR) and A LITTLE PRINCESS became the newest WOMEN ON THE VERGE OF A NERVOUS BREAKDOWN after the LOVE STORY between BONNIE AND CLYDE turned them into TOXIC AVENGERs.
The
BURNT PART BOYS
started
WORKING
on a
ROAD SHOW
with the
SCOTTSBORO BOYS
and the
ANNIE KIDS
went looking for a dog named Sandy, but found the
CAT IN THE HAT
instead.  The experience was so shocking that they ended up like a bunch of
YOUNG FRANKENSTEIN
s.
Lastly,
SHREK
hired an
ELF
to help him get a
MATHSTART
against his fellow suitors so he could be the first ogre to win the love of
FRECKLEFACE STRAWBERRY
.  He wanted to put a
GODSPELL (2012 version)
on her but decided to swing from the vines like
TARZAN
instead.  Unfortunately, he broke the vine and fell to the ground with a
LES MISÉRABLE(S)
thump.
Thanks for another amazing year of musicals and mayhem.  We here at MTI are thrilled to have had such a wide variety of new musicals available to our customers and look forward to continuing the fun into 2013.
Our 2012 New Releases: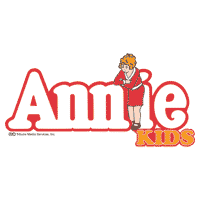 ANNIE KIDS
Leapin' Lizards!
 The popular comic strip heroine takes center stage in one of the world's best-loved musicals.
With equal measures of pluck and positivity, little orphan 
ANNIE
charms everyone's hearts, despite a next-to-nothing start in 1930s New York City. She is determined to find her parents, who abandoned her years ago on the doorstep of a New York City Orphanage run by the cruel, embittered Miss Hannigan.
With the help of the other girls in the Orphanage, 
ANNIE
escapes to the wondrous and magical world of NYC. In adventure after fun-filled adventure, 
ANNIE
foils Miss Hannigan's evil machinations and befriends President Franklin Delano Roosevelt. She finds a new home and family in billionaire Oliver Warbucks, his personal secretary Grace Farrell, and a lovable mutt named Sandy.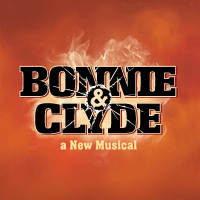 BONNIE AND CLYDE
At the height of the Great Depression, Bonnie Parker and Clyde Barrow went from two small-town nobodies in West Texas to America's most renowned folk heroes and the Texas law enforcement's worst nightmares. Fearless, shameless, and alluring, their electrifying story of love, adventure and crime captured the excited attention of an entire country. Now, the most notorious couple of the twentieth century takes on a whole new adventure: the stage.
When 
BONNIE AND CLYDE
meet, their mutual cravings for excitement and fame immediately set them on a mission to chase their dreams. Their bold and reckless behavior turns the young lovers' thrilling adventure into a downward spiral, putting themselves and their loved ones in trouble with the law. Forced to stay on the run from every southern state's police force, the lovers resort to robbery and murder to survive. As the infamous duo's fame grows bigger, their inevitable end draws nearer.
BONNIE AND CLYDE
 is a thrilling and sexy musical with a non-traditional score, combining blues, gospel and rockabilly music. It is a wonderful option for featuring large ensemble casts and an opportunity to showcase your strong contemporary singers and actors.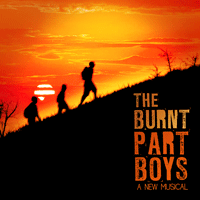 THE BURNT PART BOYS
THE BURNT PART BOYS is a gripping new musical drama from a gifted young creative team the Associated Press say "give hope that the American musical theatre is not dead yet".
An unforgettable coming of age story, 
THE BURNT PART BOYS
follows the adventures of a group of teenagers deep in West Virginia's coal country in 1962. The musical is a life transforming odyssey that Variety calls "a rich theatrical experience".
Fourteen year-old Pete's fighting to claim his past.  His older brother Jake's hoping to forge a future.  With an eclectic band of friends teetering on the brink of adulthood, they've embarked on a life-altering journey to the coal mine that took their father's life. With its soaring, elegiac bluegrass and pop-inspired score, this inspirational new musical finds both the streaks of light and the heart of darkness within us all.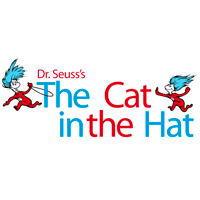 THE CAT IN THE HAT
From the moment his tall, red-and-white-striped hat appears around the door, Sally and her brother know that THE CAT IN THE HAT is the funniest, most mischievous cat they have ever met.
With the trickiest of tricks and craziest of ideas, he is certainly fun to play with. And he turns a rainy afternoon into an amazing adventure. But what will mum find when she gets home...?
The National Theatre's production of Dr. Seuss's THE CAT IN THE HAT is a lively, engaging "play with sound effects" for performance by adults for young children. Not a word has been touched or added to Dr. Seuss's classic, ensuring anyone who's read the story will find themselves transported into the world they've always imagined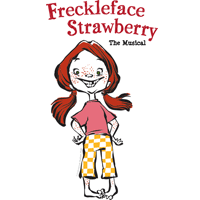 FRECKLEFACE STRAWBERRY THE MUSICAL
Freckleface Strawberry will do anything to get rid of her freckles – from scrubbing them with soap, to caking on makeup, and even wearing a ski mask to school! Will her schoolmates realize it's her under the mask? Will Freckleface be brave enough to finally face her complexion in the mirror? With the help of her loveable schoolmates including an amazingly talented ballerina, a cutie jock, a charming ditz, and a totally kooky teacher, Freckleface learns that everyone is different - and that's what makes everyone special.
With soaring live music, awesome dancing, and a freckleface full of laughs, your whole family will love this brand new musical for all ages...freckles or not!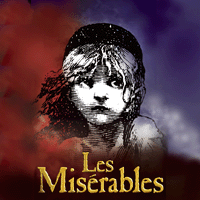 LES MISÉRABLES
This international smash-hit may be the most popular musical in the world. In 19th century France, Jean Valjean is released from 19 years of unjust imprisonment, but finds nothing in store for him but mistrust and mistreatment. He breaks his parole in hopes of starting a new life, initiating a life-long struggle for redemption as he is relentlessly pursued by police inspector Javert, who refuses to believe Valjean can change his ways. Finally, during the Paris student uprising of 1832, Javert must confront his ideals after Valjean spares his life and saves that of the student revolutionary who has captured the heart of Valjean's adopted daughter. His world-view shattered, Javert commits suicide, and Valjean at last attains the peace he has sought for so long.
Epic, grand and uplifting, 
LES MISÉRABLES
packs an emotional wallop that has thrilled audiences all over the world. The sung-through pop opera is ideal for a cast of exceptional singers and overflows with melodies that are already standards. A spectacle on Broadway and in London, 
LES MISÉRABLES
is equally effective with a minimal set; it is its powerful affirmation of the human spirit that has made 
LES MISÉRABLES
a popular masterpiece.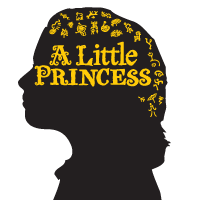 A LITTLE PRINCESS
Written by Tony-nominated composer and lyricist Andrew Lippa (THE ADDAMS FAMILY, THE WILD PARTY) and award-winning book-writer and lyricist Brian Crawley (VIOLET),
A LITTLE PRINCESS
is the story of a little girl with a great big imagination.
A LITTLE PRINCESS
, which features an updated script, score, orchestrations, and new material, is based on Francis Hodgson Burnett's children's novel, popular since the late 19th century. The story has been made into several films, including the darling little Shirley Temple Fox film in 1936.
Separated from her father, and the open-hearted Africans who have helped him raise her, young Sara Crewe is sent to boarding school in London. When things go badly for her there, her imaginative powers come to the rescue – helping to transform a drab institution into a place of magic and mystery. As the girl wins the affection of the other boarders she draws the ire of Miss Minchin, the dour headmistress; Sara is made a servant to the institution when her father is reported dead, and his fortune seized. Sara counters all Miss Minchin's best efforts to degrade her with the grace and virtue of a little princess.
A new version of 
A LITTLE PRINCESS
premiered with a concert staging at Texas State University October 16-19, 2011. The Texas State University production, conducted by Andrew Lippa, provided the opportunity to finalize the script, score, orchestrations and new material. The final performance was live-streamed on the internet and a sample can be found below in the "Additional Facts" tab.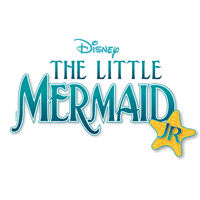 THE LITTLE MERMAID JR
In a magical kingdom fathoms below, the beautiful young mermaid Ariel longs to leave her ocean home to live in the world above. But first, she'll have to defy her father King Triton, make a deal with the evil sea witch Ursula, and convince Prince Eric that she's the girl with the enchanting voice.
Adapted from Disney's 2008 Broadway production, Disney's 
THE LITTLE MERMAID JR
features the hit songs "Part of Your World," "She's in Love," and the Oscar-winning "Under the Sea."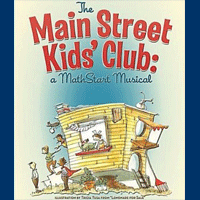 THE MAIN STREET KIDS' CLUB: A MATHSTART MUSICAL
Inspired by the award-winning series by Stuart J. Murphy,
THE MAIN STREET KIDS' CLUB: A MATHSTART MUSICAL
tells a tale of adventure, mystery, friendship and math.
Six stories, each focusing on a different mathematical concept, have been deftly woven together and adapted by Scott Ferguson (SCHOOLHOUSE ROCK LIVE!), with lyrics by Scott Ferguson and Michael Mahler, and music by Michael Mahler.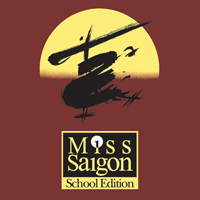 MISS SAIGON SCHOOL EDITION
A classic love story is brought up-to-date in one of the most stunning theatrical spectacles of all time. In MISS SAIGON SCHOOL EDITION, Alain Boublil and Claude-Michel Schönberg (the creators of LES MISÉRABLES and MISS SAIGON), along with Richard Maltby Jr., bring Puccini's Madame Butterfly to the modern world in a moving testament to the human spirit and a scathing indictment of the tragedies of war.
In the turmoil of the Vietnam War, an American soldier and a Vietnamese girl fall in love, only to be separated during the fall of Saigon. Their struggles to find each other over the ensuing years ends in tragedy for her and a fighting chance for the child he never knew he had.
An international sensation, 
MISS SAIGON
is an epic, daring pop opera that is universal in its emotional power even as it deals with controversial, contemporary issues. Its sung-through pop-inflected score gives a multi-ethnic cast of strong pop singers an opportunity to shine, in showstopping numbers like "I Still Believe," "Why God Why?" and "The American Dream." Meanwhile, its fluid cinematic structure gives directors and designers a field day.
Raw and uncompromising, 
MISS SAIGON SCHOOL EDITION
is an intensely personal story of the losses we suffer and the sacrifices we make in a world gone mad.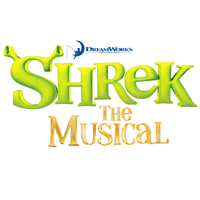 SHREK THE MUSICAL
SHREK THE MUSICAL
, based on the Oscar®winning DreamWorks film that started it all, brings the hilarious story of everyone's favorite ogre to dazzling new life on the stage.
In a faraway kingdom turned upside down, things get ugly when an unseemly ogre — not a handsome prince — shows up to rescue a feisty princess. Throw in a donkey who won't shut up, a bad guy with a SHORT temper, a cookie with an attitude and over a dozen other fairy tale misfits, and you've got the kind of mess that calls for a real hero. Luckily, there's one on hand...and his name is Shrek.
Full of all-new songs, great dancing and breathtaking scenery, 
SHREK THE MUSICAL
is part romance, part twisted fairy tale and all irreverent fun for everyone!
**AVAILABLE FOR LICENSES FOR PERFORMANCES BEGINNING JUNE 2013**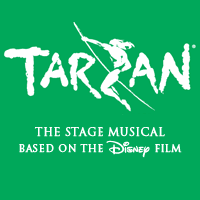 TARZAN
Based on Edgar Rice Burrough's Tarzan of the Apes and the smash-hit 1999 Disney animated film, TARZAN tells the story of an infant boy orphaned on the shores of West Africa. Taken in and raised by a tribe of gorillas, the young boy strives for acceptance by his ape father while grappling with his uniqueness. When a human expedition enters their territory, Tarzan - now a man - encounters strangers like himself for the first time.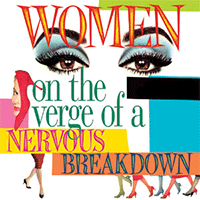 WOMEN ON THE VERGE OF A NERVOUS BREAKDOWN
Channeling the burst of energy and freedom in post-Franco Spain, Pedro Almodóvar's WOMEN ON THE VERGE OF A NERVOUS BREAKDOWN was one of the most unusual and exhilarating new films in years. It was nominated for the Oscar for Best Foreign Film, and quickly became not just a classic, but a favorite. Lane and Yazbek, the team behind DIRTY ROTTEN SCOUNDRELS, took Almodóvar's tale and infused it with their own wry, comic style and an irresistible Spanish beat. Both touching and hilarious, it's a story about women and the men who pursue them... finding them, losing them, needing them, and rejecting them. At the center is Pepa whose friends and lovers are blazing a trail through 1980s Madrid. And why do they all keep showing up at her high-rise apartment? Gazpacho anyone?
Along with Pepa, there's her missing (possibly philandering) lover, Ivan; his ex-wife of questionable sanity, Lucia; their son Carlos; Pepa's friend, Candela, and her terrorist boyfriend; a power-suited lawyer plus a taxi driver who dispenses tissues, mints and advice in equal proportion. Mayhem and comic madness abound, balanced by the empathy and heart that are trademarks of Almodóvar's work.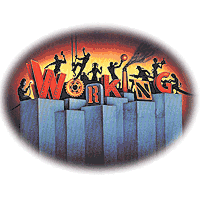 WORKING
Based on Studs Terkel's best-selling book of interviews with American Workers, WORKING paints a vivid portrait of the men and women the world so often takes for granted: the schoolteacher, the phone operator, the waitress, the millworker, the mason, and the housewife, just to name a few.
This new 2010 version of 
WORKING
is a musical exploration of 26 people from all walks of life. While most of the professions have been updated, the strength of the show is in the core truths that transcend specific professions; the key is how people's relationships to their work ultimately reveal key aspects of their humanity, regardless of the trappings of the job itself. The show, still set in contemporary America, contains timeless truths. This new version of 
WORKING
allows the audience to get a rare glimpse of the actors and technicians working to put on a show. This raw adaptation only enhances the realistic and relatable nature of the subject matter.
With extremely modest set and orchestra requirements, universal subject matter, and featuring a multi-ethnic ensemble cast of variable size, 
WORKING
is one of the most accessible, relevant and substantive musicals ever created. The new, revised 2010 version includes updated lyrics, a streamlined book and two new songs by IN THE HEIGHTS Tony Award-winning creator Lin-Manuel Miranda, as well as favorite by Stephen Schwartz, Craig Carnelia, and James Taylor.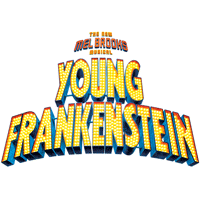 YOUNG FRANKENSTEIN
IT'S ALIVE! From the creators of the record-breaking Broadway sensation THE PRODUCERS comes this monster new musical comedy.
With such memorable tunes as "The Transylvania Mania," "He Vas My Boyfriend" and "Puttin' On The Ritz," 
YOUNG FRANKENSTEIN
is scientifically-proven, monstrously good entertainment…and the only place you'll witness a singing and dancing laboratory experiment in the largest tuxedo ever made.  
2012 Fast-Track Announcements: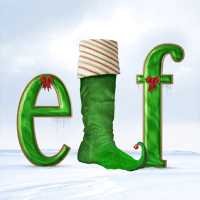 ELF
ELF is the hilarious tale of Buddy, a young orphan who mistakenly crawls into Santa's bag of gifts and is transported to the North Pole. Buddy is raised unaware that he is actually a human, until his enormous size and poor toy-making abilities cause him to face the truth. With Santa's permission, Buddy embarks on a journey to New York City to find his birth father and discover his true identity. Faced with the harsh reality that his father is on the naughty list and his step-brother doesn't even believe in Santa, Buddy is determined to win over his new family and help New York remember the true meaning of Christmas.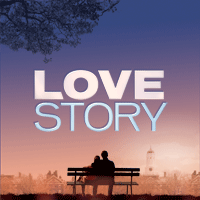 LOVE STORY
Inspired by Erich Segal's best-selling iconic novel, and one of the most romantic films of all time, this life-affirming musical will have you remembering the first time you fell in love. There was music in the air — and a feeling so powerful that no one and nothing could take it away. That music is in the air again with LOVE STORY, The Musical. When Oliver Barrett IV wanders into a library in search of a book, he discovers Jenny Cavilleri. They came from different worlds. He was a Harvard man, she was Radcliffe. He was rich, she was poor. But they fell in love. This is their story. A celebration of love and life, LOVE STORY, The Musical will win your heart... and it may just break it.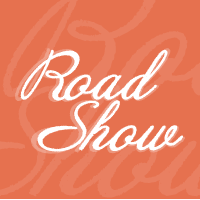 ROAD SHOW
From the Alaskan Gold Rush in the 1890s to the Florida real estate boom in the 1930s, ROAD SHOW is the story of men and women in late 19th century America willing to take risks to grab their piece of the American dream. Spanning 40 years, ROAD SHOW (music and lyrics by  Stephen Sondheim
and book by  John Weidman) specifically focuses on Addison and Wilson Mizner, two brothers who are constantly looking for the next way to strike it rich.   This quest turns into a test of morality and judgment for the two brothers that will change their lives in unexpected ways.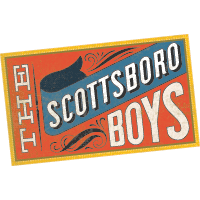 THE SCOTTSBORO BOYS
THE SCOTTSBORO BOYS is the thrilling final collaboration by musical theatre giants John Kander and Fred Ebb (CHICAGO, CABARET) and features a book by David Thompson (who adapted the script for CHICAGO's record-breaking revival), this daring and wildly entertaining musical explores a fascinating chapter in American history with arresting originality. The show is based on the notorious "Scottsboro" case in the 1930's, in which 9 African-American men were unjustly accused of a terrible crime.
Their shocking and inspiring story - told though a mix of innovative staging and piercing new songs - demands to be shared. So gather 'round... and join 
THE SCOTTSBORO BOYS
on their remarkable journey.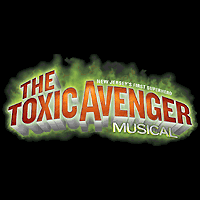 THE TOXIC AVENGER MUSICAL
Melvin Ferd the Third wants to clean up Tromaville, the most polluted town in New Jersey (just off Exit 13B on the Turnpike). Foiled by the mayor's bullies, Melvin is dumped into a vat of radioactive toxic waste, only to reemerge as THE TOXIC AVENGER, New Jersey's first superhero. Affectionately known as Toxie, our new hero is a seven-foot mutant freak with superhuman strength and a heart as big as Newark. He's out to save New Jersey, end global warming, and woo the blind librarian in town.