Brisa's Pieces: Small Show Feature: JOHN & JEN
Brisa's Pieces: Small Show Feature: JOHN & JEN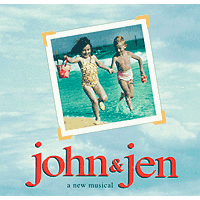 If you say the words,
JOHN & JEN
, to theater people you'll inevitably hear something along the lines of, "I love that show!"
Before Andrew Lippa made a name for himself with
THE WILD PARTY
, THE ADDAMS FAMILY and the upcoming Broadway musical, BIG FISH, he made a splash on the musical theater scene with,
JOHN & JEN
. It ran for nearly six months off-Broadway in NYC which is exceptional for a TWO PERSON musical.
Yep, you heard that right.
JOHN & JEN
, as the title suggests, is about two people and requires only two talented cast members - and a piano, cello and percussion player. Not only will two of your local stars be drooling to get their hands on the roles, this small show is imminently produceable (aka affordable).
Casting your top local talent to tackle these two virtuosic roles will help draw audiences initially and once they're in the door, your patrons will leave talking about these absorbing, compelling characters and their captivating stories.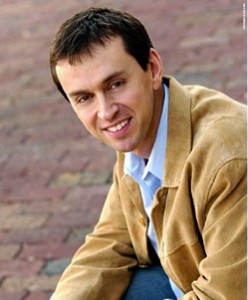 In a nutshell, act one of 
JOHN & JEN
takes the audience through the touching coming of age of a brother and sister: John and Jen. Close as children, through a difficult home life, they navigate their relationship through adolescence into early adulthood. In act two, after having discovered that John was killed in Vietnam, Jen, now in her twenties, introduces us to her son, John, played now by the actor from the first act.
Whether portraying a brother and sister or mother and son, the poignant story consistently succeeds in striking a chord with audiences.
JOHN & JEN
allows two actors to portray a wide range of ages from childhood to adult and an even wider range of emotions from comedy to heartbreak.
Often, projections are employed to invoke the era and time shifts as this show moves through the decades and tackles Vietnam and the 70s. This gem of show is consistently produced with success throughout the country.
Additionally, with a hit show on tour and a new musical coming to Broadway next season, Andrew Lippa continues to be the name on everyone's lips. In fact, there are numerous productions of
JOHN & JEN
already schedule for 2013.
Order a perusal copy of
JOHN & JEN HERE
.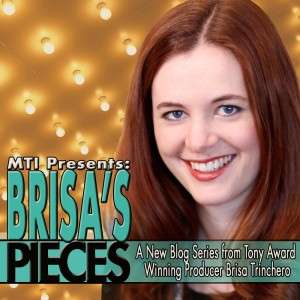 Read all of Brisa's Pieces
here
.
You can reach Brisa on twitter: @brisatrinchero. I also blog about the art and business of new musicals at
www.makemusicals.com
. I look forward to hearing from you!