The Freddie G Fellowship in NYC Begins - Meet the Class of 2015
The Freddie G Fellowship in NYC Begins - Meet the Class of 2015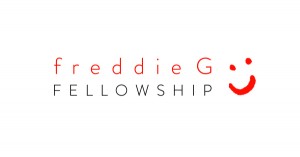 Eight outstanding educators from schools and performing arts centers around the country will work one-on-one with Broadway greats at the 6th Annual FREDDIE G FELLOWSHIP July 8th - 11th.  The event has once again been underwritten by Myrna and Freddie ("G") Gershon, Chairman and CEO of leading theatrical licensor Music Theatre International (MTI).  The four days of classes and activities honor instructors and teachers who are working to make a difference for their students and communities through the process of staging musical theatre productions in their schools and educational theatre groups.  In addition to the New York experience, each of the teachers' schools receives $5,000 from Freddie and Myrna to enhance their arts program.
This year teachers will attend special workshops led by Tony HONOR winning director and choreographer
Jeff Calhoun
, Tony Award® and Oscar® winning composer
Stephen Flaherty
, Tony Award® winning director, choreographer and actor
Christopher Gattelli,
Tony Award® winning lighting designer
Ken Billington
and Broadway sound designer
Matt Kraus
. They join the tradition of Broadway professionals who have given workshops and joined the Freddie G winners in prior years (including
Stephen Schwartz
,
Jeanine Tesori
,
Warren Carlyle
,
Baayork Lee, Chad Beguelin
,
Nell Benjamin
and
Laurence O'Keefe
, among others). Additionally, there will be surprise appearances by Broadway greats. Past Freddie G surprise guests have included
Stephen Sondheim
,
Bobby and Kristen Lopez
,
Douglas Carter Beane
,
Benj Pasek
and
Justin Paul
, and
Bernadette Peters
.
"The four days will fully engage the winning teachers in the Broadway musical theatre world and provide one-of-a-kind learning opportunities for them to take back to their schools, students and communities," says Gershon.  "These teachers perform inspiring work with limited financial resources.  We want to give them the opportunity to live the Broadway experience and interact with qualified professionals to reward them for all they do to introduce the next generations to live theatre and simultaneously enhance their knowledge, skills and experience."
Dozens of educators attending the 2015 annual Junior Theater Festival of 5,000 attendees, applied for the program, and eight in total were selected (a full list follows).  The educators will participate in dynamic, hands-on master classes with some of Broadway's leading choreographers, directors, producers, actors and designers.  They will be immersed in Broadway, will attend a current hit show and then take a backstage tour, observe a developmental workshop performance of
Mary Poppins "JR
." (one of the newest potential Broadway Junior titles), with Thomas Schumacher President of Disney Theatrical Group, and experience Broadway as theatre insiders…giving their feedback to the developmental process from their p.o.v.
"Without teachers there is no Broadway Junior. Myrna and I feel strongly about our personally investing in teachers and immersing them in experiential skills they can take home and utilize to guide their students and pass on to other teachers," added Gershon.  "It's crucial we keep live theatre thriving in this country by working with both educators and children.  Myrna and I believe that America's teachers should be honored and appreciated. Our future is in their hands."
Meet the Class of 2015: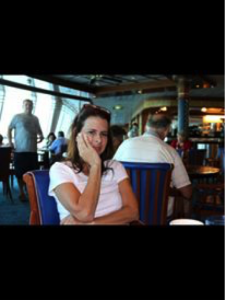 Beatrice (Bibi) Balerdi
STA Drama, Miami Florida
About Program
I have been teaching at St Thomas the Apostle School for 12 years now.  I started out volunteering, and now teach full time. Our theatre program has grown through the years.  We are now recognized in Dade County for being a serious performing school.
About Bibi
My history in theatre is not big.  I was a scholarship dance student at New World back in the day.  I was diagnosed with rheumatic fever and was forced to drop out of what I thought was going to be my life.  That was a very difficult time in my life. After having children I began volunteering to teach drama and dance and this is how I am now the dance/drama teacher at a school. I wish I knew sooner this was my calling.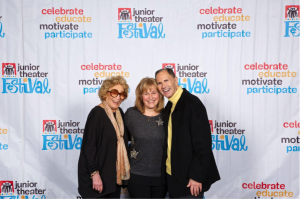 Dee Anne Bryll
University Cincinnati College-Conservatory of Music Preparatory, Cincinnati, OH
About Program
CCM Preparatory offers a wide variety of programs in music, dance, and Theatre Arts for both the arts enthusiast and the talented, pre-professional student, including classes for adults and young children.   The Junior Theatre Program that I direct for CCM Prep is designed for the serious young musical theatre student ages 9-14.   This auditioned program is comprehensive and designed around expanding students' acting, vocal and musical skills through classes and rehearsals for the annual musical.
About Dee Anne
I hold a Masters Degree in Theatre from Kent State University and a BA in Speech/Theatre from Baldwin-Wallace and have taught in the Cincinnati area for many years.  I was the Theatre Arts Coordinator for University of Cincinnati College-Conservatory of Music's Preparatory Department from 1996-2010.  Currently I am on the faculty of Northern Kentucky University, and the CCM Preparatory Department directing the Junior Musical Theatre Intensive Program and Summer High School Musical Theatre Workshop.   Directing and choreography credits include Cincinnati Playhouse in the Park, Ensemble Theatre of Cincinnati,  Kings Island, University of Cincinnati College-Conservatory of Music, the School for the Creative and Performing Arts, the Carnegie Theatre,  Covedale Theatre, Showboat Majestic, Commonwealth Theatre Company, and many others.  An Art Rouse and four-time ACT President's  Award winner, I was awarded the Roger Grooms Award in June of 2009, for her contribution to Theatre Education.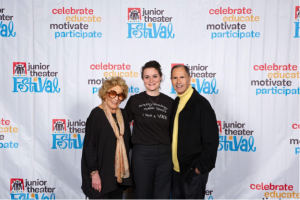 Allison Isom
Bradley Academy Musical Theater, Murfreesboro, TN
About Program
Bradley Academy Musical Theatre offers K-6th grade experience all the aspects of live theatre. We are located in the inner city of Murfreesboro, Tn. 87% of our students are free and reduced lunch, low-income or economically disadvantaged families and a majority of them live within walking distance from our school making us a Title One school. Since, 2008 all students that attend Bradley from 3rd-6th grade have an opportunity to audition for a play or musical up to twice a year. During this experience students stay after school practicing singing, dancing, acting, technical aspects, stage makeup, set design, etc.  We allow students to go deeper into the arts to understand what true professionalism is. It allows them to see beyond the world they were born into and realize that life beyond the town they live in is a possibility, that simply college is not a dream.
About Allison
Allison Isom is currently the director of the Musical Theatre program. She has extensively studied the art of theatre since 1996. Through her studies at Jacksonville High school, Brigham Young University, and extended education at Hamline, and University of Minnesota she has gained the knowledge and experience of teacher all grade levels to teach them not only a great product but the process behind it.  At Bradley, she has directed 10+ musicals with 3rd-6th grade She introduced student's work into the community including Habitat for Humanity, Middle Tennessee State University, and Tennessee Arts Commission. She is an instructional Teacher for Tennessee Arts Commission – showing teachers how to integrate the arts in the  classroom curriculum and has been recognized by Tennessee Arts Commission for having a "High Quality Theatre Program."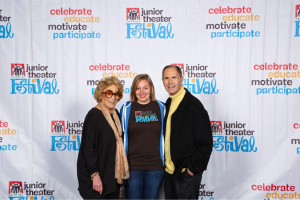 Erin Langley
Eastern Shore Repertory Theatre , Fairhope, AL.
About Program
Eastern Shore Repertory Theatre is a non-profit children's theatre that strives to create innovative, high-quality theatre experiences and facilitates the integration of education through camps, classes and annual productions. ESRT is also committed to providing opportunities for its students to grow and excel in the performing arts through scholarships, competitions, conferences and guest teachers.
About Erin
Erin Langley is the founder and Artistic Director of Eastern Shore Repertory Theatre. Although she began her career as an elementary school teacher, she left her job in the classroom to begin a traveling theatre group which would use the arts as a motivator for academic success and character development. She wrote three musicals which toured to elementary schools throughout Alabama and Florida. She has also served as Artist-in-Residence in numerous schools and has developed theatre programs designed to help struggling readers. She founded Eastern Shore Repertory Theatre in 2013 and now directs children of Baldwin County, Alabama in musicals.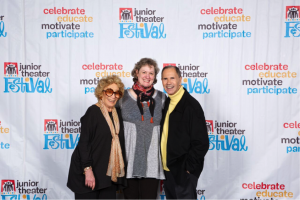 Lisa Morrow
BRAVO! - Gwendolyn Brooks Middle School, Oak Park, IL
About Program
Bravo is an extracurricular musical theater and drama program at Gwendolyn Brooks Middle school in Oak Park, Il. Throughout the school year the students can participate in one to two straight plays and three musicals productions.  During the summer Bravo runs a camp for 200 kids ages 8-14 for Oak Park and the surrounding communities. The camp experience includes daily sessions in dance, acting, voice, improv, make-up, props construction and film and video.  Bravo summer camp culminates in three different musical productions and one comedy.
About Lisa
My undergraduate degree is in Theater and Communications with a focus on stage direction conferred from The University of Illinois at Chicago.  During college I preformed, directed, and designed costumes for numerous productions and was also employed by the summer stock theater "The College Light Opera Company" on Cape Cod and with "The Blackfriars" performance group at the University of Chicago.  In my late 20's I pursued another passion and earned Masters degree is in Social Work specializing in child and family therapy.  I worked as a clinical social worker providing individual, family and group therapy to post psychiatrically hospitalized kids for several years.  I specialized in experiential techniques some of which included role play and acting.  Eight years ago I began volunteering at Bravo and was hired as staff six years ago.  I have had many roles in the program including director, creative consultant and costume designer.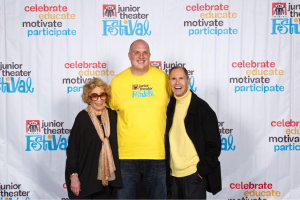 Ryan Olsen
PS 124, New York, NY
About Program
PS 124, Yung Wing Elementary is a public elementary school in Manhattan's Chinatown.  The PS 124 Theatre Club was founded by Baayork Lee and The National Asian Artists Project in 2010.  Initially a sponsored school, PS 124 has been a self-sustaining school at JTF since 2013.  The PS 124 Theatre Club was invited to perform in the 2013 New Works Showcase at JTF.  The PS 124 Theatre Club also collaborated with iTheatrics for a pilot production of "Schoolhouse Rock Kids" in 2014.  The PS 124 Theatre Club has performed at "Musicals In Our Schools Week" events at Times Square, The Time-Life Building, and The Time Warner Center.  A select group of the PS 124 Theatre Club was invited to perform selections from "Frozen" for Robert Lopez and Kristen Anderson-Lopez at an Asian American Yale Alumni Association Gala in 2015.
About Ryan
Growing up, I participated in my middle and high school musical productions mostly as a performer and occasionally as a pianist in the pit orchestra.  During and after college I occasionally accompanied regional theater productions in Westchester County and Connecticut.  I earned a Master's Degree in Music Education from Hunter College and am now the General Music Teacher at PS 124, Yung Wing Elementary where I teach general music (Pre-K through 5th grade), direct the PS 124 Glee Club and am the Music Director of the PS 124 Theatre Club.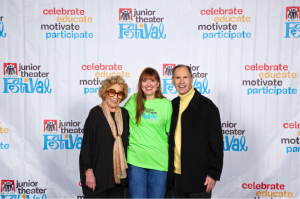 Debbie Rollins
Durant Road Musical Theatre, Raleigh, NC
About Program
Started as the Kids Love Music Show Choir in our living room in Valencia, California, May 1994, Durant Road Musical Theatre now mounts eight full scale children's theatre workshop productions a year.  Our brick and mortar doors opened in January of 2002 in Raleigh, North Carolina, and since that time we have produced numerous Broadway Junior titles and attended the Junior Theatre Festival 7 years in a row.  At DRMT, we provide a unique opportunity for students to play both a main role and chorus role in all of our productions, giving the students a chance to experience the show from 2 different points of view and increasing their capacity to learn and grow.
About Debbie
I am currently the co-owner (with my husband Dean Rollins), director, choreographer, costume/set designer at DRMT. Highlights from my theatre experience include starring as Princess Luna for the world's first bilingual musical for the Sanrio Toy Company/Puroland, Tokyo, Japan; Equity Apprentice at the Harlequin Dinner Playhouse in Costa Mesa, California, and Best Comedic Actress for Poppy Norton Taylor in "Noises Off" at the Santa Monica Playhouse. Children's theatre productions include Little Red Riding Hood in "Little Red Riding Hood" and choreographer for the world premiere of "Popsicle Palace".  During college, I spent 2 years with the Young Americans and was cast as Babe Botrelle in two consecutive productions of "Crimes of the Heart" at Fullerton College.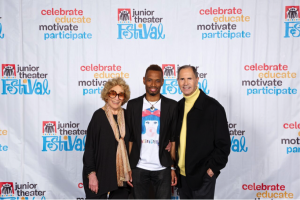 Jose Rondon Jr
Community Theatre of Greensboro, Greensboro NC
About Program
Founded in 1949, the Community Theatre of Greensboro is the oldest Arts organization in Guilford County.  Our focus is on our mission: Bringing our diverse community together to learn about, experience, and celebrate the joys of theatre. Our goal is to help everyone in our community share in the excitement of participating in theatre.  CTG puts on main stage adult shows, but also has youth theatre shows and the Centerstage Youth performing group that attends the Junior Theatre Festival every year.  The youth shows are largely centered and based on the many junior and kid shows in MTI's Broadway Junior Collection.  Besides this being the basis of our many productions put on throughout the year, we also employ the collection in our summer camps and classes throughout the year.
About Jose
It began for me in high school.  My first show was Once on this Island and I fell in love with the stage.  I trained in dance at Ballet Atlantic in NY and was part of the theatre group the Imagineers in school.  I stopped in theatre & dance after high school to play sports but then renewed my love when I moved to Greensboro, NC and began to teach at The Pointe! Studio of Dance where I am now Assistant Director.  I began doing choreo for CTG shortly after. My first gig was JTF'13 where we did Seussical.  Now I have done choreography for over 20 productions since then ranging from Aladdin to 9 to 5, Smokey Joe's Café to Hairspray, & Fantastiks to Shrek.  I love what I do and still get the chance every now and then to return to the stage like in Smokey Joe's Café.