The MTI Broadway Junior Collection...in Your Own "Backyard": Customer Profile of Christie Jeter
The MTI Broadway Junior Collection...in Your Own "Backyard": Customer Profile of Christie Jeter
Christie Jeter
is no stranger to the
MTI Broadway Junior Collection
. Take a trip to Pennsylvania and you may find, tucked away in the small town of Gibsonia, director Christie and a group of enthusiastic children rehearsing their production of
CAPTAIN LOUIE JR.
or preparing an original presentation of
DISNEY'S THE ARISTOCATS KIDS
.
A Special Appreciation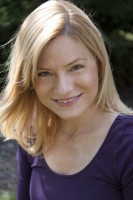 Add Christie as your friend on MTI ShowSpace
Christie Jeter is the Founder and Director of
Jeter Backyard Theater
; a 'teaching theater' which offers educational programming and puts on approximately six full-scale musicals each calendar year. It should be no surprise that MTI's Broadway Junior Collection (JR. and KIDS titles) is typically Jeter Backyard Theater's first choice. "The Broadway JR. and KIDS series provides the format for kids to learn performance skills and be part of something greater than themselves," Jeter says. "This format is a brilliant solution in art education." It is no mistake that Christie has a great respect and appreciation for anything that may enhance the educational aspect. After spending her childhood at a family-owned Dinner Theater and her formative years studying music and vocal performance, while continuing to work as an artist, Christie found herself serving as Choral Director and Musical Director for the Oakmont, PA School District. Following a brief move to the state of Michigan, Christie and her family relocated back to the Pittsburgh area, "When we moved back to Pittsburgh, I saw a need in the area for a Community Theater and with twenty two kids from our neighborhood, the Jeter Backyard Theater was born."
Christie Jeter's theater school offers a wide range of performance opportunities, categorized into appropriate age groups. Christie believes that the spirit of their organization compliments the goals and traits of MTI's Broadway Junior Collection, "All types of kids, all sizes and ages of kids, kids from all kinds of homes and places can come together to tell a story." This is why Christie and her students make it a point to attend iTheatrics' annual Junior Theater Festival each January, which is sponsored by MTI and showcases the Broadway Junior Collection, in the hope of expanding their artistic outreach.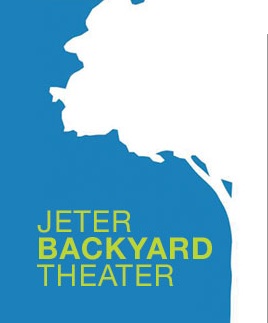 At the 2010 Festival, Christie received the honor as Runner-up of the Broadway Junior Spirit Award and was invited to attend the first ever Freddie G. Theatre Experience; a special weekend of events & festivities created by Music Theatre International CEO Freddie Gershon.
Choosing a Show

Choosing a show from the MTI Broadway Junior Collection, an original catalog featuring over 30 different adaptations, can be quite an involved process. "I pick a JR. or KIDS title by considering the present climate of my environment and choosing a piece that would motivate kids in the season and the circumstance of the moment," Jeter acknowledges. "I usually order a few perusals that meet those requirements and play the CDs in my car while I'm driving around." When Christie finally chooses the title, she will get in touch with her Account Representative at MTI Headquarters in New York. On customer service, Jeter says "MTI has the best customer service of any licensing house. My representative knows me by name. He has an understanding of my needs as a theater, and I feel comfortable asking him questions about anything from show content to licensing."
Helping Our Directors
Perhaps the most unique feature of the Broadway Junior Collection, however, is not the edited versions of familiar titles but rather the exclusive Resources that can be paired
with
each show (for a full list click
here
). "The resources available to the director through MTI are stellar," Jeter says. "The MTI Director's Guide is worth weeks of production meetings! Providing suggestions for everything from lighting and sound cues to costuming and set design, they save time which can be better spent directing the piece." In addition to the helpful guide Christie Jeter uses, MTI offers valuable assistance in the areas of Promotion & Publicity and partners with progressive technology developers as a way to provide such features as
ShowTix4U
,
Virtual Stage Manager
,
RehearScore
, and
OrchExtra
. "The time-saving resources and accessible materials allow me to teach instead of run meetings," Jeter adds.
JBT's Favorites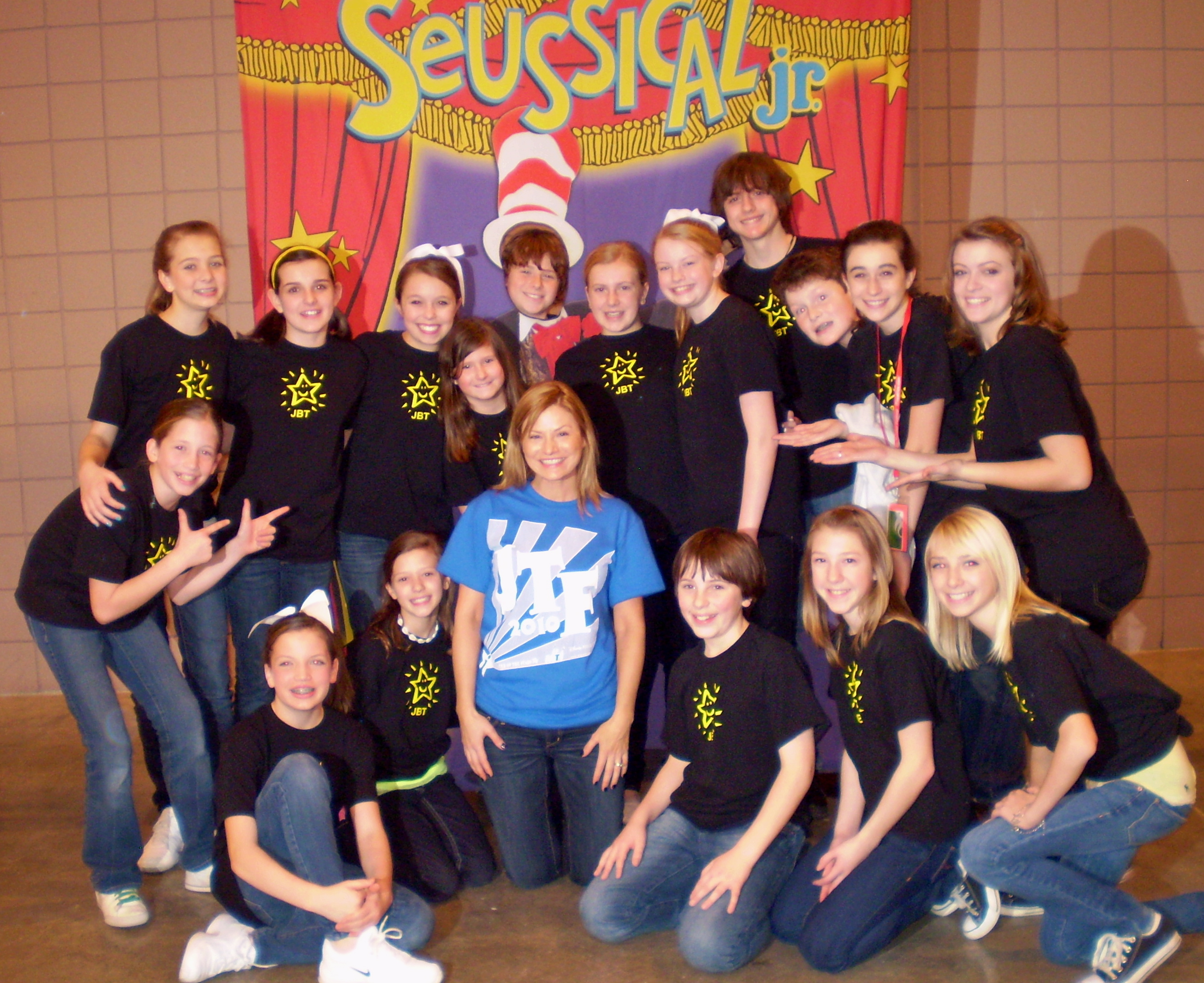 JBT at Junior Theater Festival
The variety of available titles to choose from the Broadway Junior Collection can be overwhelming. With a great classic like
GUYS AND DOLLS JR.
or beloved
WILLY WONKA KIDS
, there is no doubt that educators and directors appreciate the large assortment of comprehensive adaptations. For Christie, her favorite JR. title to direct is
ONCE ON THIS ISLAND JR.
with music by the incomparable team of
Ahrens
and
Flaherty
. "It was uplifting and heart-wrenching all at the same time," Jeter said. But what about her students? Christie Jeter seems to think their favorite JR. title to perform was
SEUSSICAL JR.
, another title featuring Ahrens and Flaherty's work. This season Jeter Backyard Theater is eager to add a new title to their impressive 'repertoire' and it features Music and Lyrics by
Stephen Schwartz
. "I started
CAPTAIN LOUIE JR.
on Monday, and I have a feeling that this show is going to join our list of Favorites," Jeter quips.
The Positive Impact

Christie Jeter and her theater school will continue to produce Broadway Junior titles; this year's lineup also includes
DISNEY'S THE ARTISTOCATS KIDS
and
THOROUGHLY MODERN MILLIE JR.
They're even planning to go back to Atlanta for the Junior Theater Festival in 2011. Jeter says she believes in the power of musical theatre because it provides a safe place for kids to express themselves and work together regardless of who they are in the outside world. She feels that, as a teacher, it is her job to discover that gift and develop it in every child: "In my life and the lives of my children, music and the arts are like eating and sleeping - a necessary and healthy part of every day."
License a Show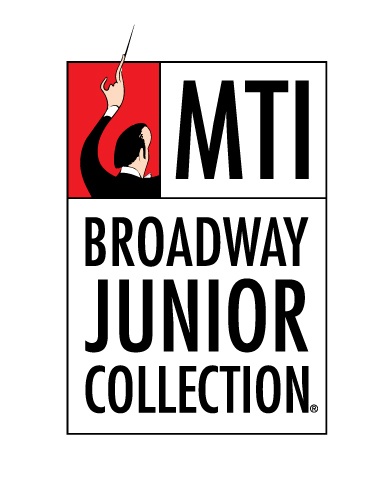 Visit the official MTI Broadway Junior Collection website.
If you are a frequent customer of Broadway Junior shows and would like to be featured on the Marquee, send an e-mail to: TylerP@mtishows.com